Dunkin' Donuts
In a world of fragmented media and traffic, out of home works. It works particularly well for QSR. In working with Dunkin' the most common need was directional and new product promotion. Here is a sampling of the fun creative for Dunkin' Donuts:
Salvation Army
Salvation Army wanted to do a campaign that helped people to understand what their donations are used for. It is far more than a thrift store. By combining imagery of donations with the outcome, the various components of Salvation Army were clearly described to consumers.
Montana Bride Magazine
Montana Bride is a premiere planning and inspiration resource for Montana weddings. Working with the company on various project for several years, I was thrilled to design the entire magazine from cover to cover this year. To see the entire publication, please pick on up in person at several Montana vendors or click here.
MassMutual
With 167 years of history, MassMutual has strong financial strength and is consistently striving to offer their clients with the best solutions. On the annuity team, email has proven to be a successful medium to educate financial advisors on retirement tools and ideas for their clients.
Husqvarna
Husqvarna is known for having reliable products for big jobs. Using out of home, we portrayed their products larger than life making them the perfect tool for any project.
MassMutual
At the 2018 BISA conference, MassMutual needed a way to stand apart when inviting attendees to their dinner event. The dinner was hosted at a highly acclaimed Japanese restaurant, so I took that theme into the invites. Using traditional Japanese chop sticks branded with the MassMutual colors and a cheeky tagline - stick around, these invites were hard to ignore. Once opened, there was a perforated section with a few common Japanese meal phrases translated. Several people brought these to the dinner to test their language skills.
ABUNDANT POWER
Abundant Power improves the efficiency of buildings, old and new, to help save money and the planet. They have several "target customers" and needed a assistance in refining their message and telling their story. This particular piece is known as the company guidebook and simply explains the solutions Abundant Power offers to several clients daily problems.
Directives #ToAMorePerfectUnion
The Directives #ToAMorePerfectUnion poster was a collaboration between copywriter, Matt Olin and I. Released on Inauguration Day 2017, the goal of the poster was to give hopeful insights to our friends, neighbors and strangers through simple directives reminding us that change comes from the small places. The poster was (and still is) available for FREE download on toamoreperfectunion.com Go get one for yourself!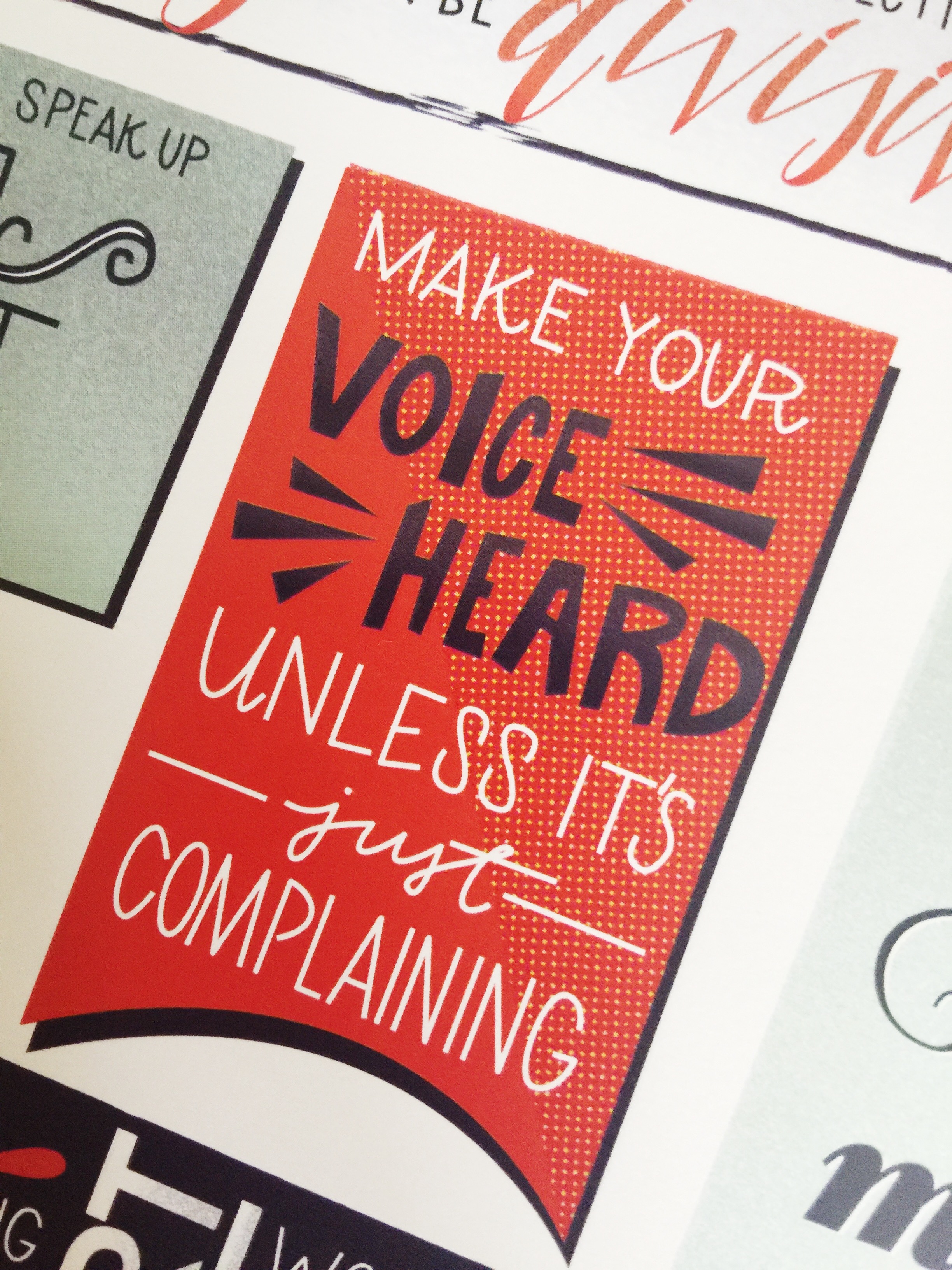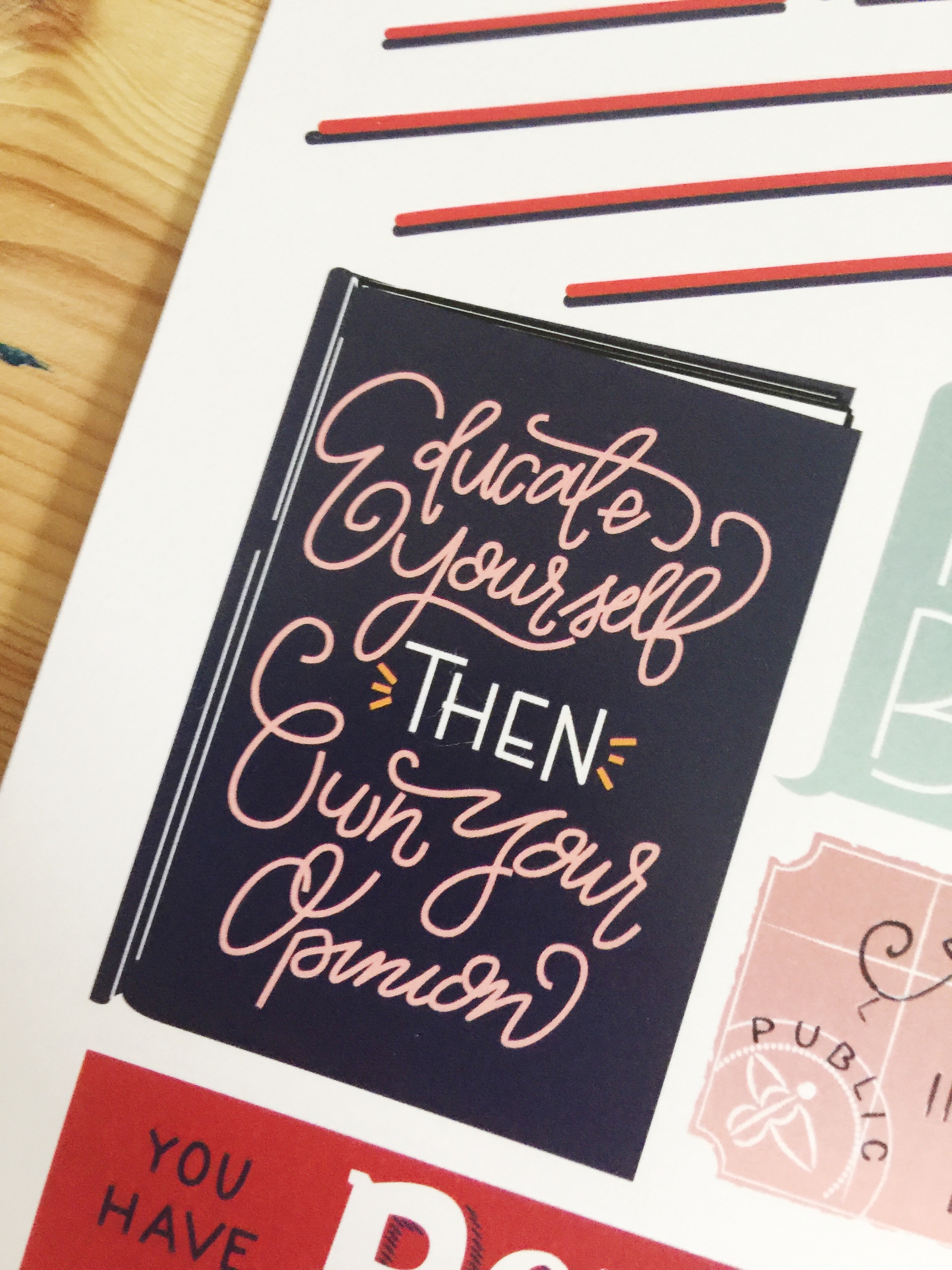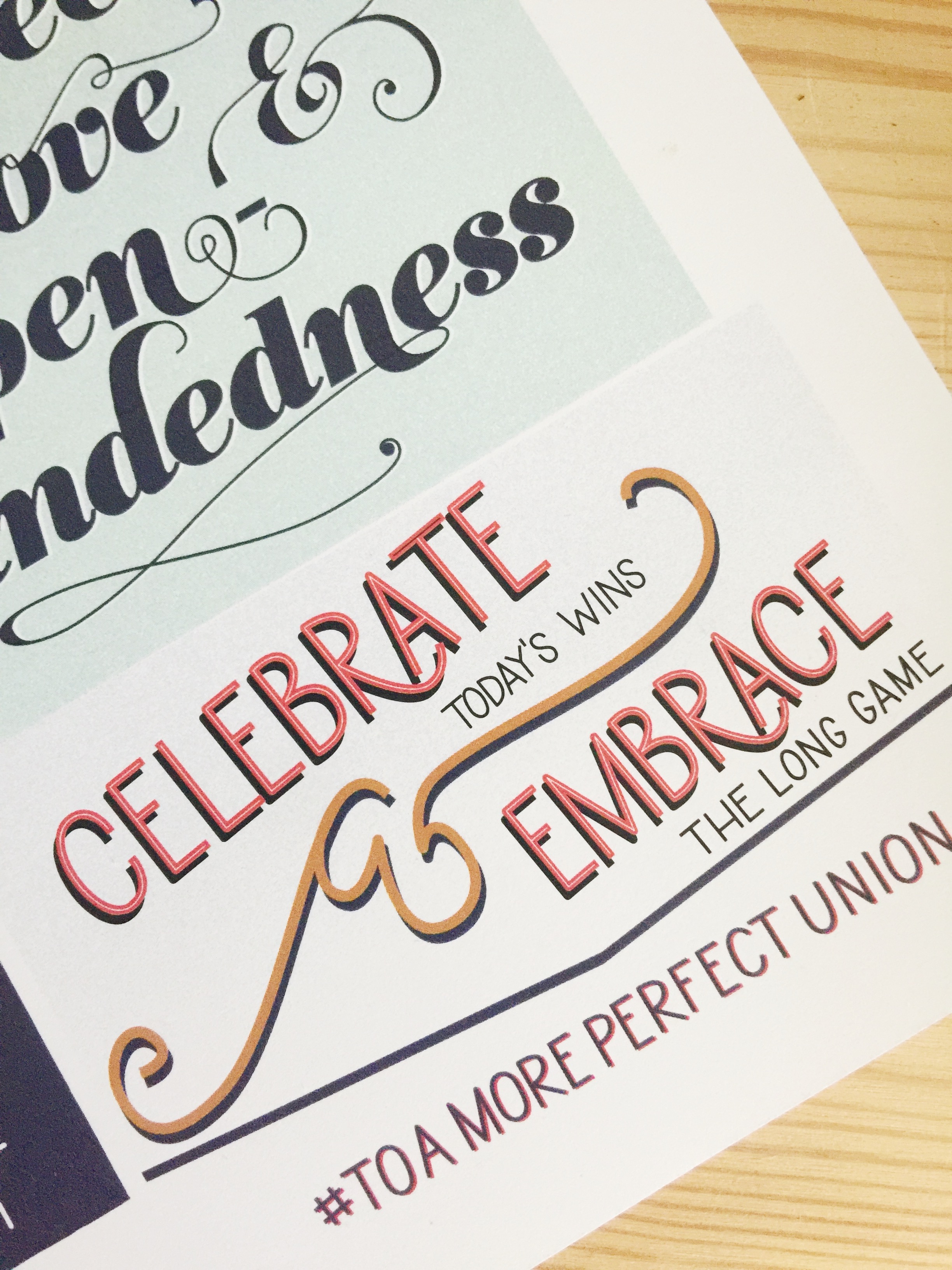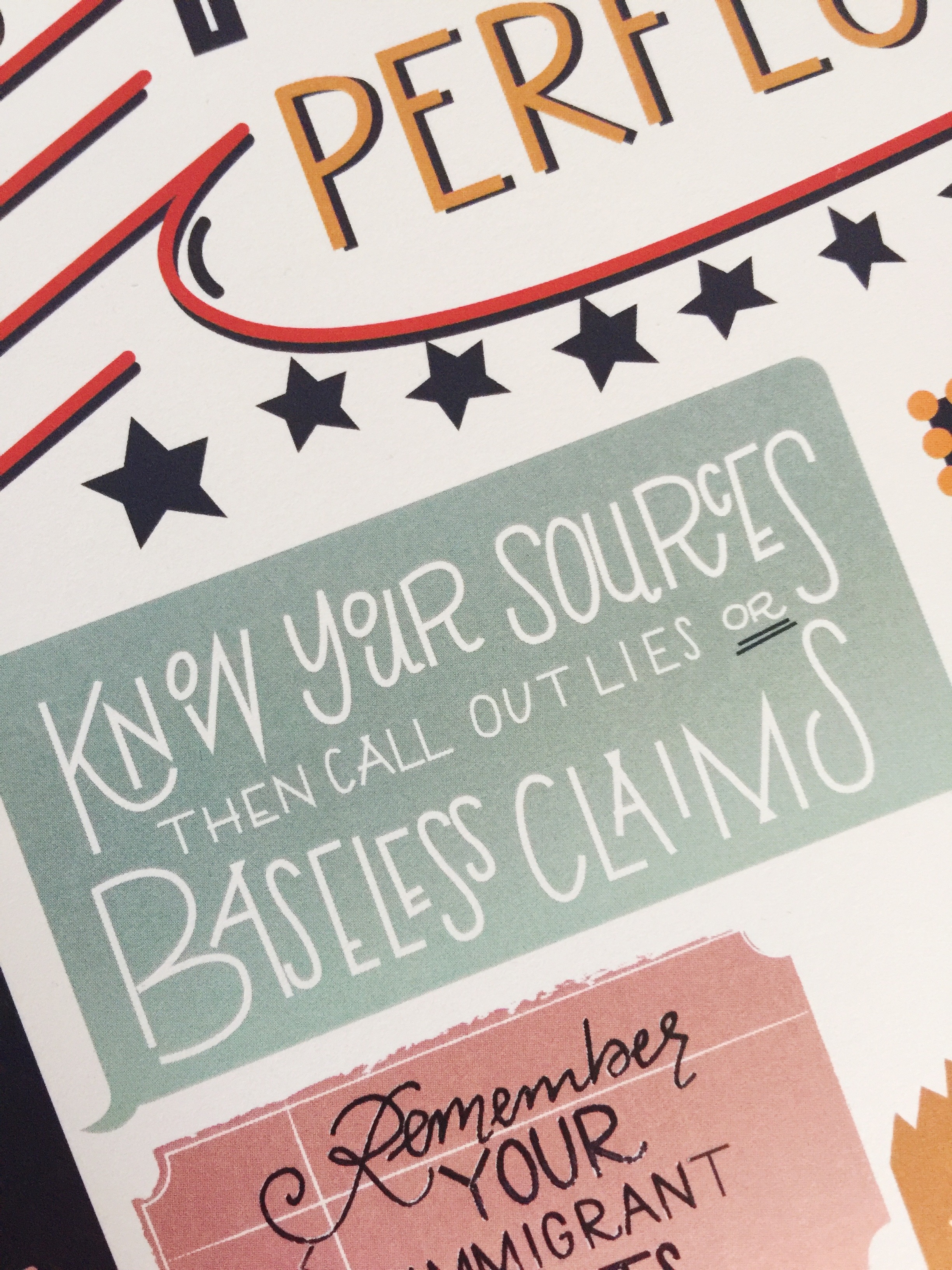 OrthoCarolina Broken Billboard Campaign
OrthoCarolina is the nation's leading independent academic orthopedics practice with numerous locations in North Carolina. Traditionally, Ortho used out of home advertising for directional purposes. This time, they were open to trying something a bit… different.
After spending hours in a brainstorm, it was decided that in its simplest form, Ortho takes what is broken and fixes it. Clearly, we needed to break some billboards and fix them. Several orange broken billboards appeared all over the city. For two weeks, news was questioning them, people were speculating via social media and Adams Outdoor received several calls explains their boards were broken.
Weeks later, OrthoCarolina fixed the boards with stitches, casts and slings. Both the client and the public were thrilled with the reveal. Ortho claimed their space in the market as innovative, local and trusted. Here is the process: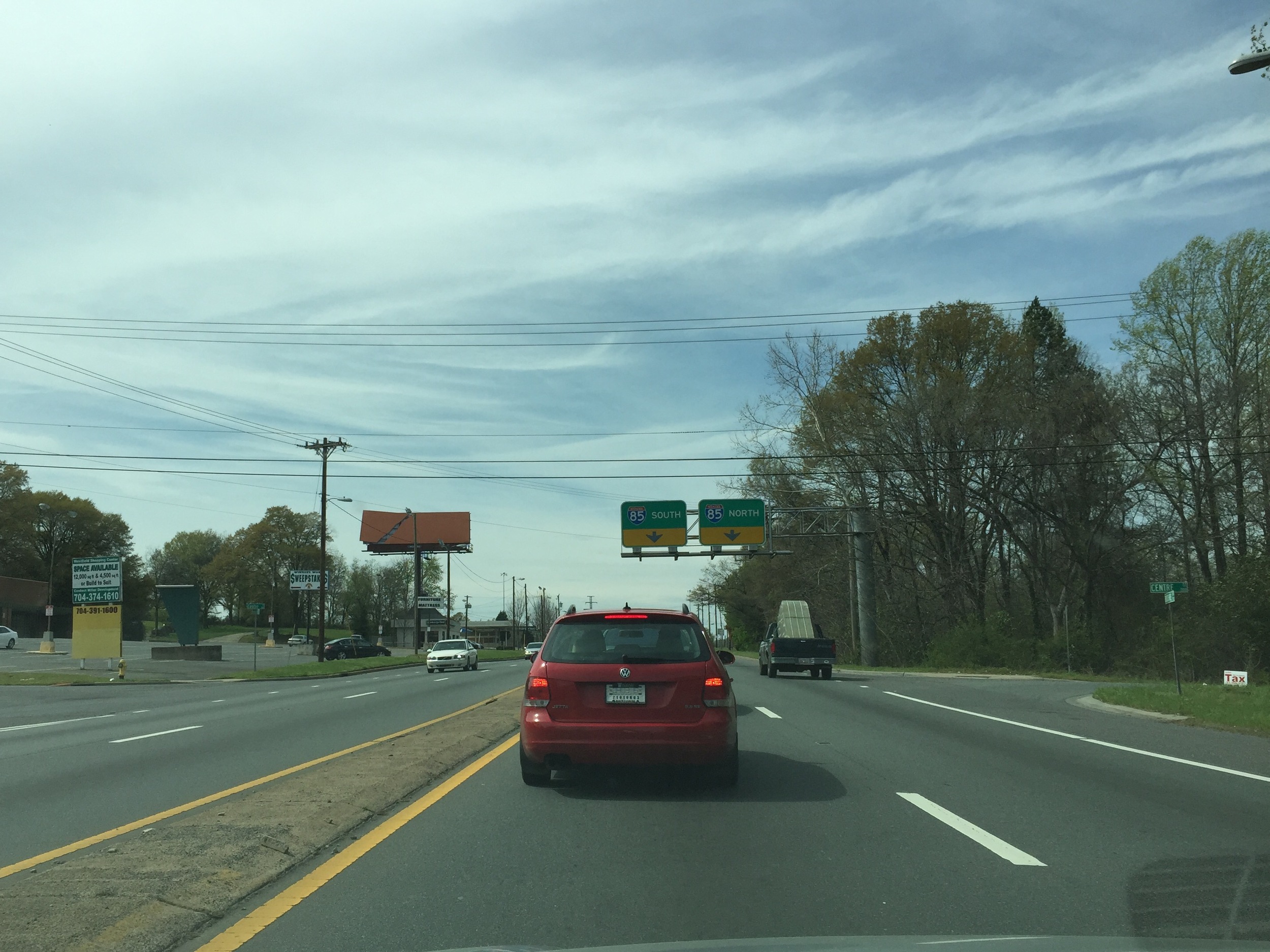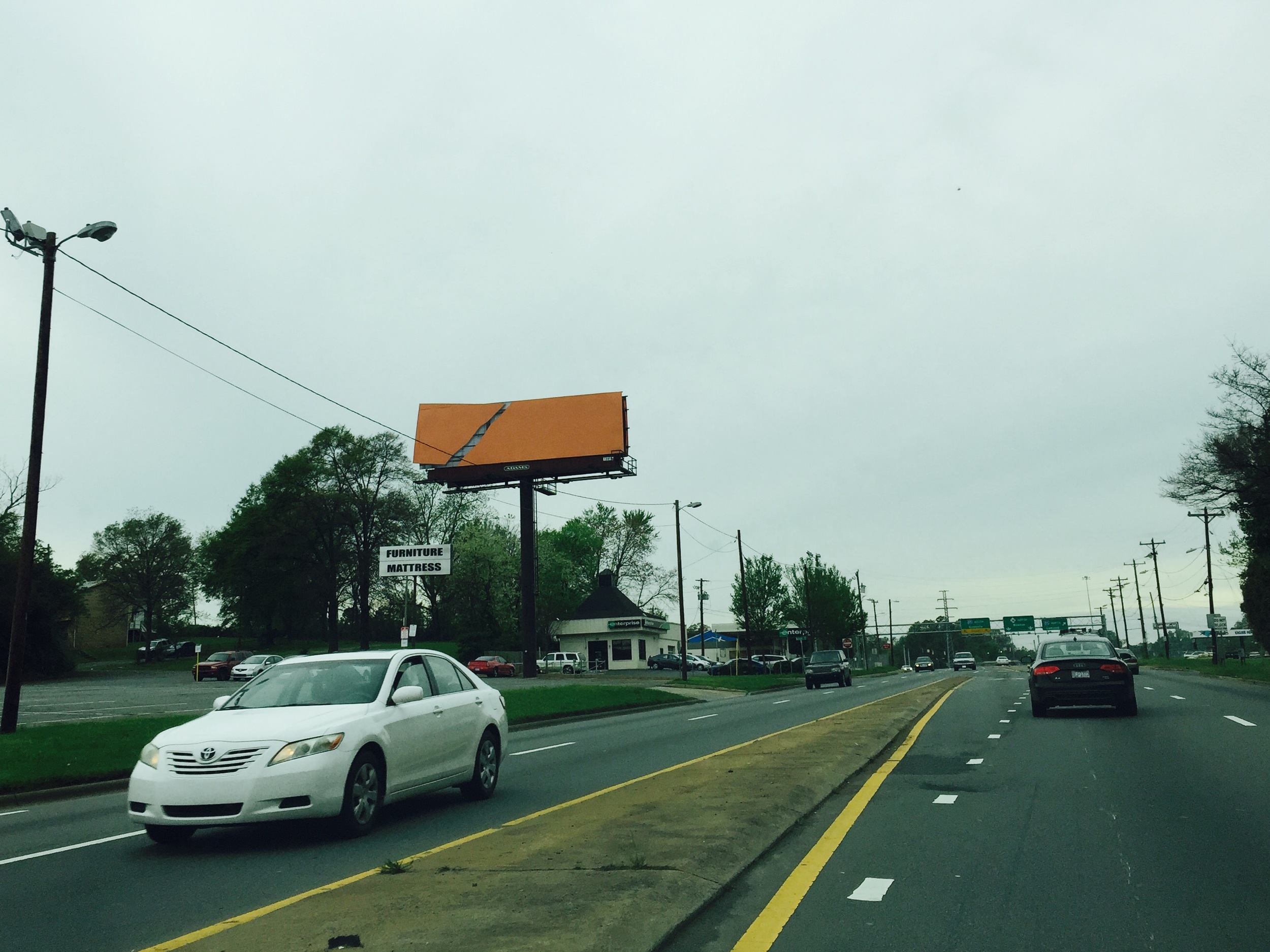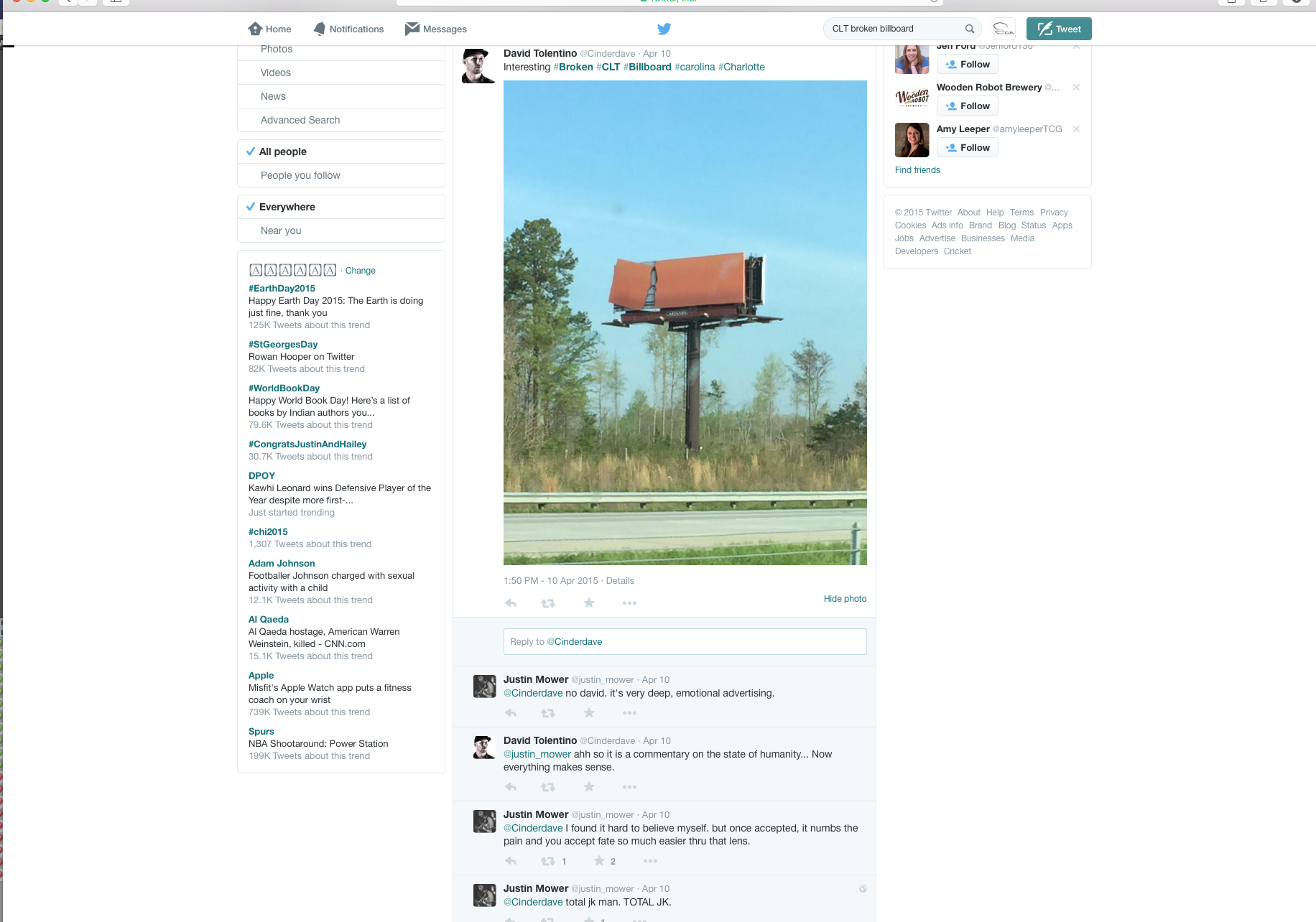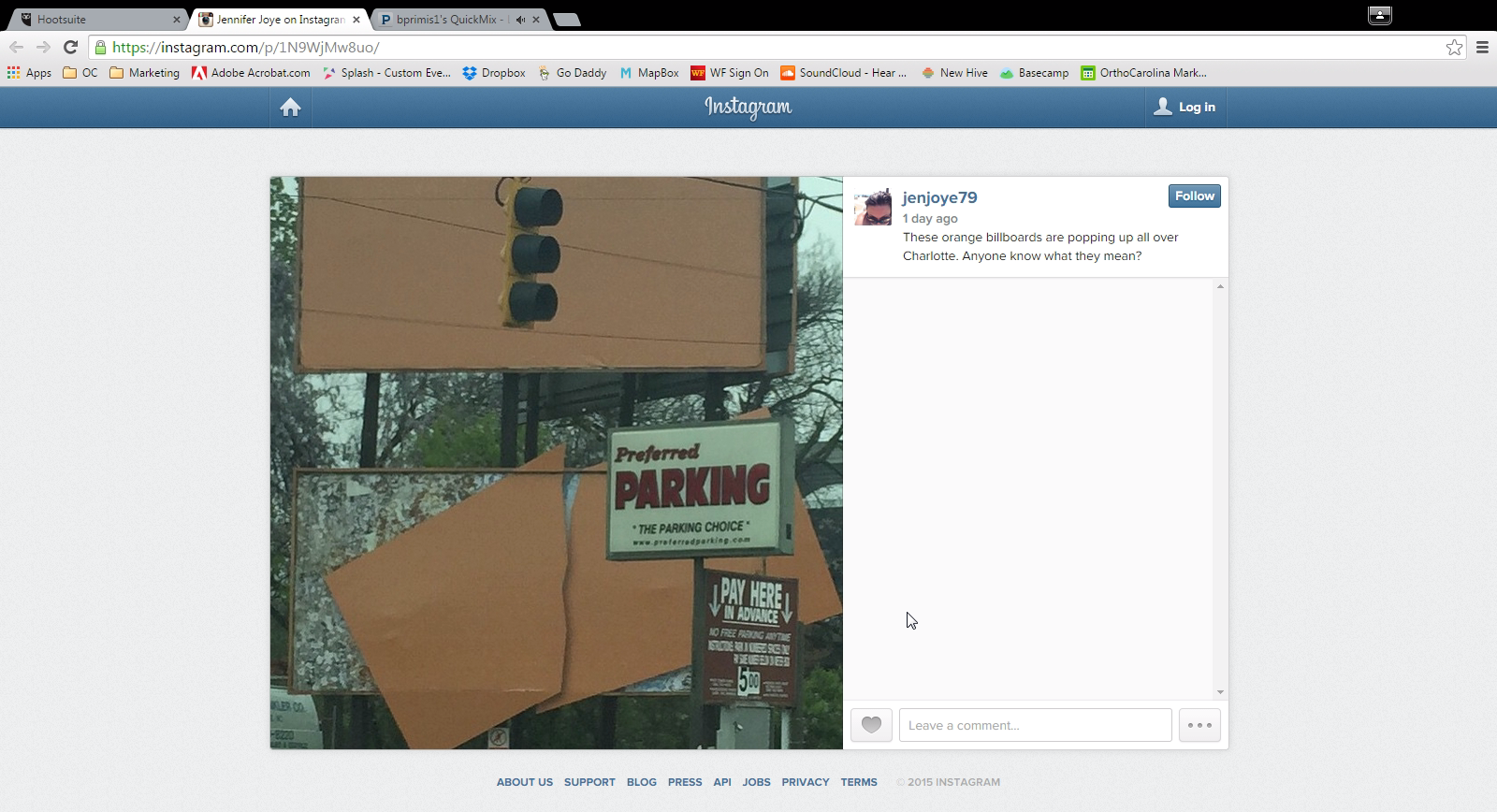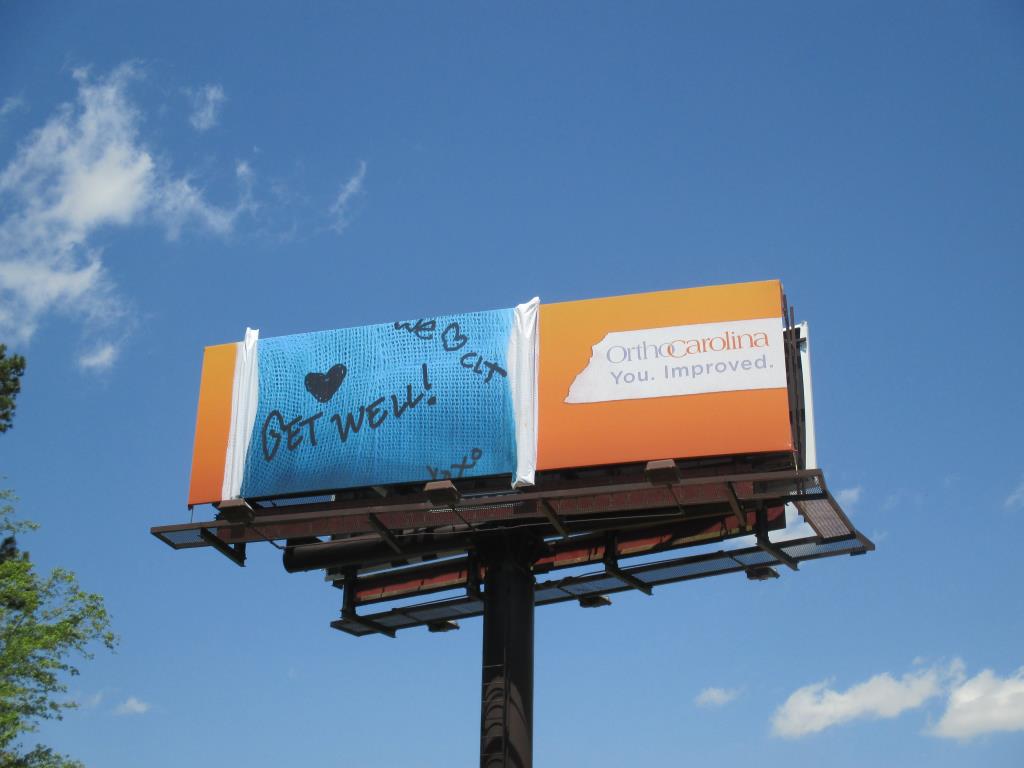 Lowes Tool Belt
What: Out of Home Tool Belt for Lowe's Home Improvement
Why: The goal was to begin the conversation with Lowe's about the power and success of out of home advertising.
How: Using a local company, Upcylce Life, we designed and commissioned a tool belt to be made from an old billboard. The belt was filled with "functioning" tools that explained why Out Of Home advertising is the right solution for Lowe's media strategy. Ranging form a tape measure that measured ROI to a hammer that would nail creative, there were no loose bolts in this plan.
Who: In collaboration with Amy Ukpabi
The Bechtler Museum of Modern Art
Every year, the Bechtler has a fundraising Gala to which they invite their donors and supporters. World renown architect, Mario Botta designed the Bechtler Museum and in honor, they were hosting an exhibit on him and decided it should be the theme of the gala. It was an honor to design all of the invitations and on site signage for the event.
Logos
First impressions can be everything - especially in a world where you're lucky to get more than a glance! Logos are often the interaction someone has with your brand. Having a mark that tells your story, conveys your personality and leaves the consumer curious to find out more is paramount. Here are some of the brands I have worked on in the last year! Click on each to find out more:
Scott Clark Automotive
At the heart of it, buying a car is an emotional purchase. With New Years around the corner and everyone making resolutions, I saw this as a perfect parallel for cars. Using a tease and reveal campaign, I put resolutions that people could relate to up in the market. Two weeks later, the cars that corresponded with each were revealed.
Second Harvest Food Bank
In a meeting with Second Harvest, the one thing I kept hearing was, "We want to erase child hunger." Great idea. I designed a board that stayed in one location and over time the words child hunger disappeared.